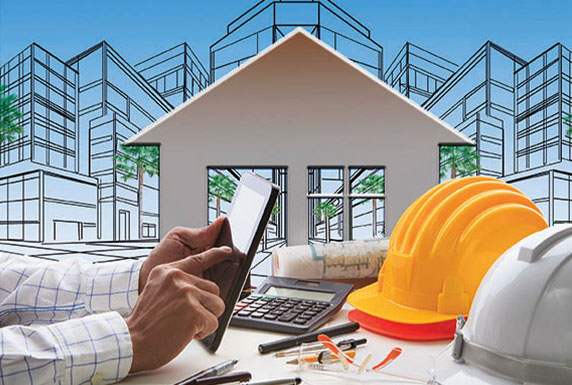 Many older condominiums face an unexpected hurdle when repairs to the common elements are necessary. While the obvious dilemma is where to find sufficient funds to finance the repair, associations must also grapple with what type of repair is being considered. If a repair to common elements is simply for maintenance purposes, Boards of Directors ("Board") have broad authority to levy a special assessment to fund the project. However, if a project is instead deemed a "material alteration," the Board will be forced to call a vote of the association membership. Determining whether a desired project is merely maintenance or a material alteration can be a complicated analysis.
The general rule to determine if a project is regular maintenance rather than a material alteration is whether "like is being replaced with like." In other words, if the association is repairing or replacing materials with the same materials to restore their use as originally intended the project will be considered maintenance. Maintenance of the common elements specifically falls within the Board's fiduciary duties under Section 718.113(1), Florida Statutes. Section 718.111(4), Florida Statutes goes on to state that the association has the power to collect assessments to maintain, repair, and replace the common elements or association property.
If there is not adequate money in the association's operating account or reserves for a given maintenance repair, Section 718.112(2)(c) details the methods required to levy special assessments. No member vote is required, and with proper 14-day notice the Board can typically approve a special assessment levied relatively quickly. Special assessments allow the Board to ensure they fulfill their fiduciary duty to maintain the common elements without being held hostage by a community member vote.
On the other hand, projects deemed material alterations are defined as those which "palpably or perceptively vary or change the form, shape, elements, or specifications . . . from its original design or plan, or existing condition, in such a manner as to appreciably affect or influence its function, use, or appearance." Sterling Village Condominium, Inc. v. Breitenbach, 251 So. 2d 685, 687 (Fla. 4th DCA 1971). Projects that are deemed material alterations typically change the aesthetics of the common elements, add or remove an amenity, or utilize wholly different materials to reconstruct or maintain the common elements. When there is a judgment call as to whether a project is or is not a material alteration, close calls will likely fall on the side of material alteration. It is prudent to err on the side of caution to avoid costly legal battles if the proper procedures of a material alteration are not followed. If in doubt, best practice is to follow the procedures below.
If a condominium association does require a material alteration, Section 718.113(2)(a), Florida Statutes is triggered. The Statute provides that an association will require approval of at least 75% of its membership prior to commencing the project unless the governing documents state differently. However, in some cases that would normally be considered a material alteration, an exception has been carved out.
In instances "when it is reasonably necessary for the maintenance, repair or replacement of a common element," unit owner approval will not be necessary. See Tiffany Plaza Condominium Association, Inc. v. Spencer, 416 So. 2d 823, 826 (Fla. 2d DCA 1982). For example, if the common elements are in danger of falling into disrepair unless certain repairs or additions are made that would alter their appearance, courts have found that a Board's duty to maintain the common elements outweighs the need to obtain a unit member vote. Courts have also found that the cost of a project has no bearing on whether the project falls under maintenance or a material alteration. See Cottrell v. Thornton, 449 So. 2d 1291, 1292 (Fla. 2d DCA 1984). In that same vein, an alteration to common elements utilizing different materials than originally designed that results in significant savings will not automatically be deemed maintenance, and may still be a material alteration requiring a vote. See George v. Beach Club Villas Condominium Association, Inc., 833 So. 2d 816 (Fla. 3d DCA 2002).
Determining whether a condominium association's project falls under maintenance or is a material alteration requires a fact intensive analysis. Foregoing a unit member vote when a project is in fact a material alteration will require the alteration to removed and the original condition of the common elements restored, no matter the cost. Therefore, it is vital associations consult with their legal counsel to avoid costly mistakes. The Tankel Law Group has vast experience assisting clients in such matters, and can help advise your Board if maintenance or changes to the common elements are needed.
Top