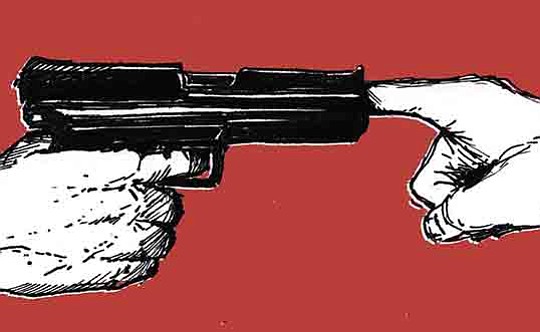 TRM PRM Associations Grapple with Firearms Control in the "Gunshine State" TRM PRM
Since the start of the pandemic, Florida gun sales have reached record levels. In January 2021 alone, over 190,000 background checks were conducted for individuals making firearm purchases. The Department of Agriculture and Consumer Service's Division of Licensing has requested an additional $4.34 million to process background checks and concealed carry applications as demand grows. Associations are experiencing more frequent interactions between armed members of the community and as a result, require assistance navigating the passionate and controversial subject.
While homeowner and condominium associations have an interest in protecting residents' health, happiness, and peace of mind, this interest can result in conflicts between those who fear firearm proliferation versus those who pursue personal defense. The following article focuses on what firearm restrictions might be permitted under the law and provides practical advice for associations balancing across the fine line of the gun control debate.
Like the Second Amendment of the U.S. Constitution, Article I, Section 8 of Florida's Constitution contains a "right to bear arms." Although the federal and state constitutions typically only apply to governmental imposed actions, in some circumstances private actors may also be subject to restraints. The primary seminal cases relevant to community associations date back to 1948 and 1959, when the U.S. Supreme Court and the Florida Supreme Court examined whether private restrictive covenants can be deemed "state action" and therefore declared unconstitutional. See Shelley v. Kraemer, 334 U.S. 1 (1948); Harris v. Sunset Islands Property Owners, Inc., 116 So. 2d 622 (Fla. 1959).
Taken together, these cases suggest that when an association's private restrictive covenant violates a constitutional provision, and a party attempts to enforce the otherwise impermissible restriction provision through the courts, the association is deemed to be acting in the place of the government state actor and therefore subject to the constitution's restrictions. Practically, this means that if an association adopted issued a ban on firearms within the community, and sought to enforce that ban in court, it would likely be held unconstitutional. Courts will also invalidate an association's restriction if it is "wholly arbitrary," "in violation of public policy," or it "abrogate[s] some fundamental constitutional right." See Hidden Harbour Estates, Inc. v. Basso, 393 So. 2d 637 at 640 (Fla. 4th DCA 1981). Presumably, if an association adopted and enforced initiated a ban on all firearms inside and outside the home, courts could declare the provision unconstitutional without necessitating the "state action" test.
While we can reasonably predict broad bans on firearms within a community would not be upheld in courts, more reasonable and finely tailored restrictions are more likely to be permitted. For example, the law supports restrictions on firing weapons in residential areas except during defensive situations. A restriction forbidding firearms on common areas or at board meetings might may also be upheld. However, Boards of Directors must decide whether creation of such a rule is going to do more harm than good, and the practicality and cost of enforcing such a restriction. If a firearm restriction is likely to unnecessarily anger the community, and there have not been issues with firearms in public areas, the Board should be mindful not to overregulate and create controversy where none was previously present.
Additionally, Florida does not permit "open carry" (F.S. 790.053) and only allows for "concealed carry" with a license (F.S. 790.06). In other words, an owner is likely violating the law if a weapon is openly carried is present ion a common area or at a Board meeting and it is not concealed. It is illegal to brandish or openly carry a firearm. See Regalado v. State, 25 So. 3d 600 (Fla. 4th DCA 2009). If flaunting of firearms is a problem in common areas or at meetings, criminal codes and statutes the laware already in place already holds that an illegal action is taking place and can be enforced by law enforcement. Therefore, it may not be necessary for the association to ban firearms in common areas or at meetings, as this is already forbidden by the law. If an owner makes it known they have a weapon in a threatening manner, this becomes a police matter, and the members should call the policeauthorities.
Just as an association would not amend its governing documents to restrict murder in the community, so too it would be it is not unnecessary to make a redundant restriction where regulation already exists. However, iIf firearms remain a concern and owners fear for their safety during Board or other meetings, it may be advisable to hire an off-duty law enforcement officer to provide a sense of security for the residents. Additionally, meetings can be held in locations where weapons are forbidden such a school facilities, courthouses, or sheriff substations.
Considering the emotions gun control evokes, the Tankel Law Group encourages associations to consult with their legal counsel if they wish to enact regulations. The Tankel Law Group We will assist our clients navigating this complicated subject to ensure a balance between the community's safety and peace of mind.
Top