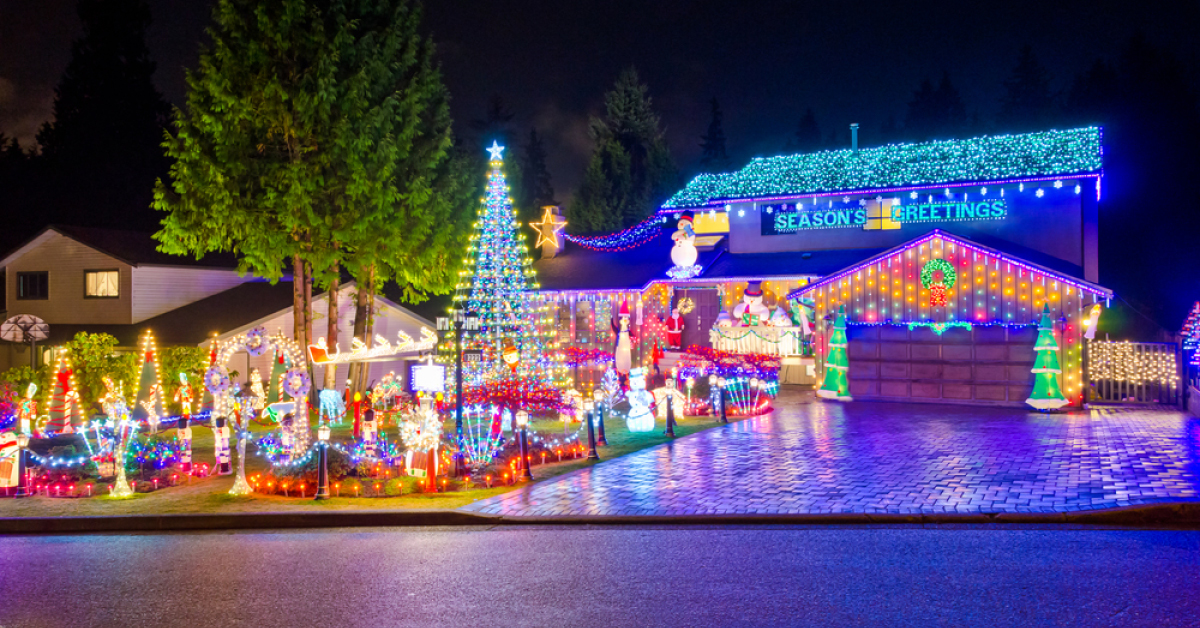 We are well into the holiday season, and many communities have come together to display beautiful lights and decorations. While these displays are wonderful to look at while in season, it is only a matter of time before we find ourselves in March with lawns displaying inflatable holiday characters, lights strung from roofs and palm trees, and musical elves singing at all hours.
To avoid accusations of being the 'HOA Grinch,' associations are encouraged to familiarize themselves with their governing documents and understand Florida Statutes that may be relevant to holiday celebrations. The starting point of any analysis when a homeowner or condominium association seeks to regulate exterior displays is to review the association's Declaration. More advanced Declarations will contain restrictions concerning what may be displayed on the exterior of a home, or what is permitted on limited common elements. Restrictions found in an association's Declaration carry a significant degree of weight, and if objective and specific, may be enforced with fines and other legal action.
If the association's Declaration does not have specific language governing holiday displays, lights, lawn ornaments, etc., the next step is to review any Rules and Regulations that may have been adopted by the Board of Directors. This is an area that causes many Boards confusion. Although the relative ease of quickly noticing a Board Meeting and voting to adopt a rule or regulation is tempting, many Boards fail to ensure they have the sufficient authority in the Declaration or By Laws to enact certain rules.
The vast majority of homeowner associations are restricted by their Governing Documents to making rules over the common areas only. This means, the Board has no authority to regulate what may be displayed on an individual's Lot with a Board vote alone. While some Boards may opt to use their Architectural Control powers to regulate holiday displays, it is a case by case determination whether the operative language will permit that broad rule making authority. Communities that are limited to rule making over only the common areas may wish to amend their Declaration or By Laws. Rather than amend the Declaration to restrict specific holiday decorations, an amendment providing more power for the Board to enact rules allows more flexibility as issues arise or style of light or decoration displays evolve.
For those associations that have the requisite rule making authority over Lots, rules must be objective and should be specific. In other words, a rule stating that "holiday decorations must be tasteful" is unenforceable, as "tasteful" is a subjective standard that differs from person to person. Effective rules can address how many days prior to holidays decorations may be displayed, and how many days after the holiday before they must be removed.
Rules can regulate the number of decorations permitted, their size, location, the hours they may be turned on, and whether noise or songs are allowed. Associations must keep in mind rules should be neutral with regard to religious holidays to ensure the Fair Housing Act is not violated.
The Tankel Law Group will gladly work with your association to ensure your rules and regulations are enforceable, and they are adopted in a manner tailored specifically for your community. Now is the time to ensure your association's holiday guidelines are up to date in anticipation of those whose holiday spirits live long past the holiday season. Contact our office to see how we can assist your association.
Top