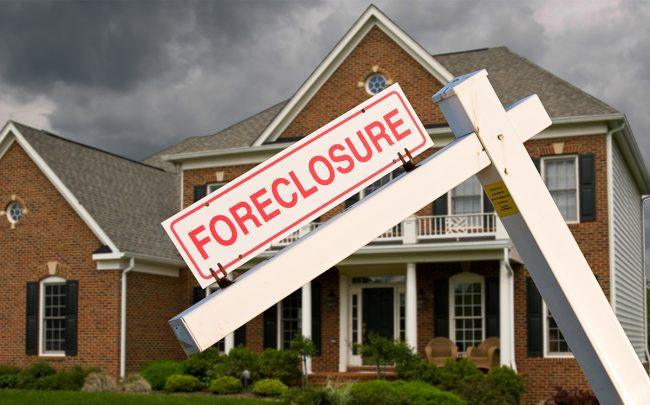 The first shoe has dropped in what is likely to be a wave of foreclosures not seen since the 2008 financial crises. Governor DeSantis announced Wednesday evening that he has declined to extend Florida's Executive Orders placing a moratorium on foreclosures and evictions. The first of these Orders was executed April 2, 2020 and has been extended multiple times since. The expiration of the moratorium compliments the Governor's push toward Phase III reopening.
To justify the expiration on the moratorium, the Governor cited an Order from the Center for Disease Control (CDC) that went into effect September 4, 2020. The CDC's Order prevents eviction of tenants as a means of slowing the spread of COVID-19. The CDC's theory is that evicting tenants and forcing them to live with family or search for new homes will increase COVID's opportunity for transmission. Notably, the CDC's Order only pertains to evictions and has no effect on foreclosures. Multiple lawsuits have since been filed by landlords challenging the CDC's Order, arguing the agency exceeded its authority.
Although Florida's mortgage foreclosure protections have expired and the CDC's Order only pertains to evictions, homeowners may be protected by the Department of Housing and Urban Development's (HUD) ban on mortgage foreclosures backed by the Federal Housing Administration (FHA). This ban covers the roughly 8 million homeowners with single-family mortgages insured by the FHA, which backs loans to low and moderate income borrowers. Foreclosure of mortgages backed by Fannie Mae have also ben temporarily halted. These moratoriums are in effect through December 31, 2020.
Nevertheless, millions of Americans experiencing financial hardship remain at risk. None of the moratoriums on foreclosures excuse payment - they only prohibit foreclosure. When these prohibitions are eventually lifted, owners will be responsible for months of delinquent mortgage payments.
In our experience, homeowners short on cash are likely to forego obligations to their associations and withhold assessments before they cease payments of their mortgage. Additionally, owners who are in good standing with their associations are much more likely to stop paying assessments if a mortgage foreclosure is filed. Associations that delay collection of delinquent assessments risk being wiped out by mortgage foreclosures. Despite government efforts to avoid foreclosures, the country is on the brink of a major mortgage foreclosure crisis.
The Tankel Law Group offers the most cost effective method of delinquent assessment collection for our clients. Our office fronts all fees and all costs from the initial demand, through lien, and even foreclosure if necessary. We work tirelessly to make your association whole and offer a free online portal to monitor collections in real-time. Now is the time to ensure your association's collection policy is up to date and working effectively. Contact our office to see how we can assist your association.
Top