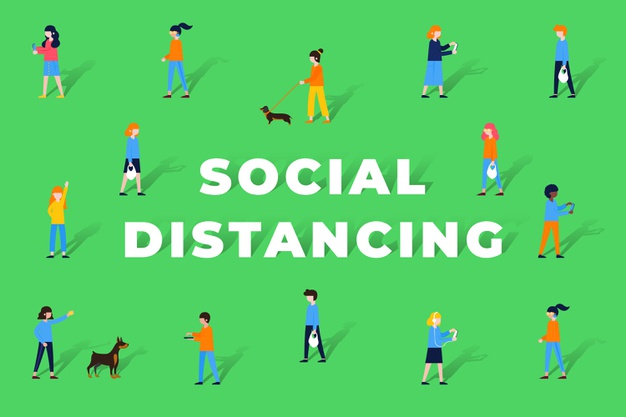 By this time, the concept of "social distancing" to limit contact and hamper the spread of COVID-19 is well known. For community associations, this means new socially distant methods of operation should be utilized to limit member interaction while maintaining the requirements for meetings and voting as required by law. Associations should offer participation in member meetings through video conference or teleconference, and encourage the use of proxies and remote voting when applicable.
Chapter 617, Florida Statutes, concerning corporations not for profit offers guidance on how an association may conduct its meeting and permit remote voting in this socially distant era. Although Section 617.0721(2) requires associations provide members an opportunity to vote at member meetings in person, it also makes clear that if the documents so provide, a member's vote may be accepted by proxy. Further, Section 617.0721(3) authorizes a board of directors to adopt guidelines and procedures to permit members who are not physically present at a meeting to participate and vote via "remote communication."
For votes cast via remote communication, the Statute requires an association implement reasonable means to verify that each person present and authorized to vote is a member or proxy holder. The Statute also requires the association implement measures to provide the association's members an opportunity to communicate and hear the meeting's proceedings in real-time. If members do choose to vote remotely, the association must keep a record of that member's participation in the meeting utilizing remote capabilities and maintained in the association's records.
Platforms such as Zoom and Skype have proved highly effective at hosting remote meetings, and permit members to log in to meetings either through live video or telephonic means. These meeting have also demonstrated several advantages over meetings held strictly in person. Aside from the convenience for members to attend meeting safely in the comfort of their own homes or offices, these platforms allow the hosts to mute members, and therefore streamline meetings that may be derailed by unruly members who may try and shout the loudest.
In addition to permitting remote attendance of meetings in real-time, Florida's Condominium Act and Florida's Homeowners' Association Act allow members to vote electronically through an internet-based online voting system. Though many internet users are familiar with the ease offered by online polls and other internet based voting methods, Florida Statutes § 718.128 (for condominiums) and § 720.317 (for homeowners' associations) require strict conditions that must be met before electronic voting is permitted. Prior to any electronic vote, the board of directors must formally adopt a resolution authorizing procedures and guidelines for owners.
To vote electronically, an association must provide each owner with (a) a method to authenticate the unit owner's identity to the online voting system; (b) for elections of the board, a method to transmit an electronic ballot to the online voting system that ensures the secrecy and integrity of each ballot; and (c) a method to confirm, at least 14 days before the voting deadline, that the unit owner's electronic device can successfully communicate with the online voting system. Moreover, Florida law only allows associations to conduct elections and other unit owner or member votes through an internet-based online voting system if a unit owner or member consents, in writing, to online voting and such software system meets certain legal requirements.
Further, associations must be (a) able to authenticate the unit owner's identity; (b) able to authenticate the validity of each electronic vote to ensure that the vote is not altered in transit; (c) able to transmit a receipt from the online voting system to each unit owner who casts an electronic vote; (d) for elections of the board of administration, able to permanently separate any authentication or identifying information from the electronic election ballot, rendering it impossible to tie an election ballot to a specific unit owner; and (e) able to store and keep electronic votes accessible to election officials for recount, inspection, and review purposes.
These requirements are largely the same for condominium and homeowners' associations, and create many hurdles. Even if an association properly adheres to all of the above requirements, if all members do not consent to electronic voting an association may be required to offer voting online, in person, and via Zoom or Skype in light of COVID-19 concerns. However, in large communities where turnout is an issue and quorum is difficult to obtain, the ease of electronic voting will likely increase participation.
The challenges presented by COVID-19 are obvious. However, it has sped up a transition to remote and online participation options that otherwise would have taken years for associations to adopt. At Tankel Law Group, we are well versed in the statutory requirements and technical means to host remote meetings and votes. Contact our office for any questions or assistance.
Top