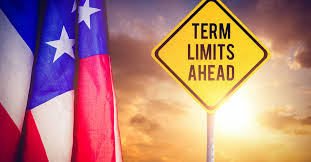 As of July 1, 2018, a new law is in effect changing the term limits of board members for condominium associations. The previous statute limited board members to no more than four consecutive two-year terms unless approved by two-thirds of the entire voting interests. The new statute, 718.112(2)(d), clarifies the limit by stating that "a board member may not serve more than 8 consecutive years."
The statute provides two alternatives for a board member to remain in their position in excess of the limits. The first exception allows a board member to remain if there are not enough eligible candidates to fill board vacancies. The second exception differs from the prior statute and allows the board member to remain if two-thirds of voting members approve the additional term. This differs from the statute's prior language which required an affirmative vote of all members. Additionally, the statute clarifies that if the condominium's declaration contains language allowing it, board members may be elected to serve terms longer than two-years.
The revision brings up a question as to applicability. Did the eight year term limit start on July 1, 2018? If a director was already serving for eight years, does the statute require the director to resign? Or, is the limit prospective so that all board members in office on that date start with a clean slate, allowing them to serve eight year terms?
The Department of Business and Professional Regulation, Division of Florida Condominiums, Timeshares, and Mobile Homes (the "Division") recently issued a Declaratory Statement clarifying the matter. The Division advised that years of service which accrued prior to the effective date of the statute would count towards the eight year term limit. Therefore, the new language is retroactive. If at the time of the election a board member has served for eight or more years, that board member will not be eligible to serve again unless one of the two exceptions are met.
From an economic and political perspective, the imposition of term limits hurts good governance in condominium associations. It also raises costs. A director with eight years of service has a tremendous depth of knowledge that is lost by requiring her to step down. If the other directors are new, and management is new, a senior board member will be best suited to keep the association on track. The legislature's decision to impose these limits may result in squandered talent in an attempt to mandate new blood on condominium association boards.
Top